Enhancing tomorrow's capabilities with WSO2
Remefox believes that digital services should be more efficient, integrate and cost effective. That's why we regard Integration as the solution to overcome digital challenges, improve productivity, have realtime visibility and lower IT cost. Good integrated services also enhances user innovation since third party can further develop software based on your API.
In today's world companies face big challenges since more and more users consume services online.  With our expertise we help companies adapt to the new environment by building secure and robust platforms integrating digital services  with WSO2 while reducing IT costs.
Companies today find themselves in need to integrate their services to keep up with the market pace and keep the competitive edge on the markt.
That's why API management has become more of a necessity then a luxury to keep track on the lifecycle of your digital services.
More about WSO2
Cases
Case
WSO2 AM: Connect Once Consume Many
Preface The Dutch government register basic information in database on a national level. Information on citizens, corporations, buildings and more. In addition these information are accessible through APIs Unfortunately these […]
Read more
Case
Integrating e-gov Identity provider via WSO2 IS
Preface WSO2 Identity Server (WSO2 IS) is a opensource software product that provides identity management through different open-standard and help reducing development of identity access software up to 66% The […]
Read more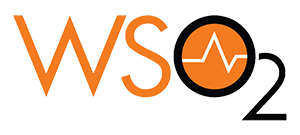 Partnership
Remefox Partnered with WSO2 because we believe that WSO2 offers a complete solution to API Management, Integration and Identity Access Management challenges with open standards. With over 30 years of combined experience and an eye of customer requirements functional and non functional, we have been able to successfully build platform for medium and large companies with high throughputs  in the benelux area. we have successfully collaborated on many projects that why our partnership is an added value for our customers.
Why Remefox?
Remefox is founded on a believe that digital services can improve livelihood of people and even save lives. Thats why we offer our services to companies and government institutions to help improve their services online to help make a real difference in today's world.
We work with WSO2 product because their products are opensource and innovative and adhere to the open-standards. it offers solutions to alot of integration challenges companies faces today.
Remefox works transparent in a horizontal structure where knowledge is accessible to everyone . We set a premium on quality when it comes to building platforms.
Automation is embedded in our way of working to limit time to market and deliver excellent service for our customers.
Transfer of knowledge through training is key to make sure our customer feel confident in managing their platform and services.
Need more information, contact us by clicking on the button below to setup a virtual meeting
Contact us